Dinner Meeting with Speaker
September 18, 2018 @ 6:30 pm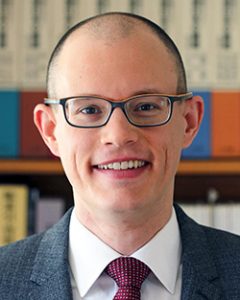 The San Marino City Club is excited to announce that its next dinner meeting will be held at the Huntington Library, Art Galleries and Botanical Gardens on September 18, 2018, and the Club will be welcoming members of the Chinese Club of San Marino. The speaker will be Phillip E. Bloom, the Curator of the Chinese Garden and Director of the Center for East Asian Garden Studies at the Huntington. This is a particularly exciting time for San Marino and the Huntington due to the recent announcement that construction will soon commence on the third and final phase of the Chinese Garden. Mr. Bloom will speak on the meaning and context of the Garden and discuss the enhancements to the Garden contemplated in the third phase.
Mr. Bloom joined the Huntington in his current position in September 2017. Prior to that, he was an assistant professor of East Asian art at Indiana University. He received his M.A. and Ph.D. from Harvard University in the history of art and architecture, specializing in the art of China's Song dynasty (960–1279), and his BA from Middlebury College is in art and architectural history and French. While at Harvard, he served as a research assistant for the Harvard Art Museums and the Pulitzer Arts Foundation in St. Louis.
Richard Pearson, President of the City Club, explained that "this is a unique time in the history of the Chinese Garden, and City Club wants to share this occasion with friends and neighbors who are members of the Chinese Club." All attendees will have the opportunity to tour the Chinese Garden before the dinner meeting with the assistance of Mr. Bloom and the docents of the Garden.
Tours will start around 4:30 pm and the reception for the dinner meeting will begin at 5:30 pm. Dinner will start around 6:30 pm.
City Club members may RSVP by emailing cityclubrsvp@gmail.com, or by calling (626) 765-4411 and leaving a message with the member's name and the full name of any guest whom the member wishes to invite. City Club members will pay $20.00 and guests will be welcome for $45.00 per person, each payable at the door by check or credit card.
The San Marino City Club is a non-profit civic organization that, since 1926, has been dedicated to obtaining for the citizens of the San Marino the best civic, educational and cultural services and facilities possible, and to encourage and promote the highest standards of citizenship among its membership. The City Club membership is open to residents of the San Marino Unified School District, officials of the School District or the City of San Marino, and persons who conduct their business or profession within the School District. Membership provides the member with seven dinner meetings that feature timely, important and informative speakers on a wide variety of subjects, and the opportunity to meet many of San Marino's wonderful citizens.