Webinar Featuring Aldo Cervantes
May 28, 2020 @ 7:00 pm

-

8:30 pm
Aldo Cervantes is Featured Speaker for May 28, 2020 City Club Webinar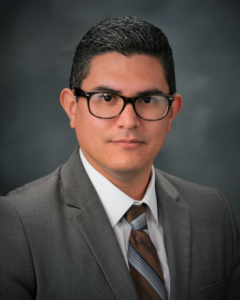 The featured speaker for the San Marino City Club's May 28, 2020 virtual meeting is Aldo Cervantes, the Building and Planning Director for the City of San Marino! The meeting will start at 7:00 p.m. to give you a chance to eat at home and get your drinks! Although May 28 isn't our normal meeting day and date, Aldo's talk is important and timely given the impact of the COVID-19 pandemic on our City. This meeting will be legend as we are holding the first remote meeting in the history of the City Club! They said it couldn't be done – the City Club is entering the twentieth century by adopting remote meeting technology so you can safely attend during these highly contagious times.
Aldo will be presenting the City of San Marino's new Economic Development process including changes to that process caused by the COVID-19 crisis.  He will discuss the City of San Marino's Economic Development program including relationship building, branding, marketing, analytic research, outreach programs, incentives for businesses and our main strategy, which is to attract and support businesses desired by the community.
Aldo started with the City of San Marino in 2004 as the Assistant Planner. Over the more than16 years with the City he was promoted several times, eventually becoming the Senior Planner. In 2015, he was appointed the Planning and Building Director. Prior to working for San Marino, Aldo was a planner for Montebello and Cerritos. Aldo received his Bachelors of Science degree in Urban Planning from Cal Poly Pomona in 2003 and in 2009 received his Master in Public Administration from Cal State Fullerton. He is married to Melissa Cervantes and they have two great children, Alexander (7) and Noel (3)!  
Guests are welcome to attend this virtual event for $15.00 ($10.00 for children) payable prior to the start of the program by check or credit card. Members, of course, are FREE! City Club members may RSVP BELOW, or by emailing cityclubrsvp@gmail.com, or by calling (626) 765-4411 and leaving a message with the member's name and the full name of any guest whom the member wishes to invite. All registrants will receive the meeting link after registration and receive a confirmation email with the Zoom Meeting information and password. Webinar attendees may also submit questions during the webinar event. For more information on this event, please visit the City Club's website at www.sanmarinocityclub.org.
RSVP at http://events.constantcontact.com/register/event?llr=nigjyogab&oeidk=a07eh3x9ce130d447c6