Webinar Featuring Randy Shulman
June 16, 2020 @ 7:00 pm

-

8:30 pm
The Huntington at its Centennial and the Story Behind the Renaissance
Randy Shulman will provide a lively talk on the Huntington's renaissance and the background of the dramatic changes over the past 25 years.  His illustrated talk will also showcase several new important collections.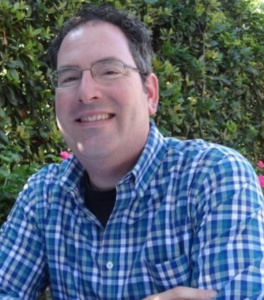 Randy is The Huntington's Vice President for Advancement.  He works closely with staff from throughout the organization as they further programmatic dynamism. Over the past two decades, the once insular institution has evolved into truly world-class institution.  New and revitalized gardens and galleries serve an expanding set of diverse audiences.    Now home to 1,800 scholars annually, the humanities research being conducted at The Huntington makes it one of the most active in the nation.  At the same time, using the collections to help K-12 teachers engage their students through innovative learning is now also a central focus of its expanding education programs.
At the same time, new galleries, gardens, and exhibitions for the public are reaching new audiences in ways never before possible.  These have become wonderfully useful tools through which to investigate and express the best aspects of our shared humanity.
"The Huntington is something we in the San Gabriel Valley should be very proud of," says Shulman, "Aside from becoming the stewards of  California's social history DNA for scholars, on the public side we can help immerse students, teachers, and casual visitors in the beauty of nature, art, and humanities. We can offer many fine examples of what makes life worth living."
His own history is intertwined in the story.  "I came to The Huntington as a 12 year-old volunteer with a dream — to have a chance to someday make a difference in this special place."  He joined the staff full time in 1999 and assumed his current role in 2009. Annually, he teaches a class entitled: Huntington 101 that helps to explain the international significance of the research being done at The Huntington.
Randy is a graduate of San Marino Schools, Pasadena City College, Cal Poly Pomona, and USC, where he earned an MPA in Public Administration.  He has also been involved on the Board of Union Station Homeless Services, where he was the Board Chair.  Randy and his wife Mona reside in Pasadena.
Guests are welcome to attend this virtual event for $15.00 ($10.00 for children) payable prior to the start of the program by check or credit card. Members, of course, are FREE! City Club members may RSVP BELOW, or by emailing cityclubrsvp@gmail.com, or by calling (626) 765-4411 and leaving a message with the member's name and the full name of any guest whom the member wishes to invite. All registrants will receive the meeting link after registration and receive a confirmation email with the Zoom Meeting information and password. Webinar attendees may also submit questions during the webinar event. For more information on this event, please visit the City Club's website at www.sanmarinocityclub.org.
RSVP at https://events.r20.constantcontact.com/register/eventReg?oeidk=a07eh4sugwgbdf971eb&oseq=&c=&ch=